Community outreach and education are key efforts in the prevention and treatment of HIV/AIDS. LivWell Community Health Services offers a variety of HIV/AIDS education and outreach programs that can be adapted to address audiences of all ages and of all ethnic, religious and socio-economic groups.
We visit various locations to deliver an "HIV 101" class to educate the public on risks, misconceptions, and general information regarding HIV. We also offer on-site HIV testing.
After the onset of the COVID-19 pandemic we began to offer remote versions of this class through programs such as Zoom and Microsoft Teams. Participants are encouraged to ask questions and clear up any curiosities or misconceptions they may have. Classes are now offered both digitally, as well as in-person again.
The goals of these classes are to increase awareness of avoiding new HIV infections, erasing the stigma that surrounds HIV+ individuals, and encourage the public to be tested.
Education regarding Hepatitis C and other STIs is currently in the works.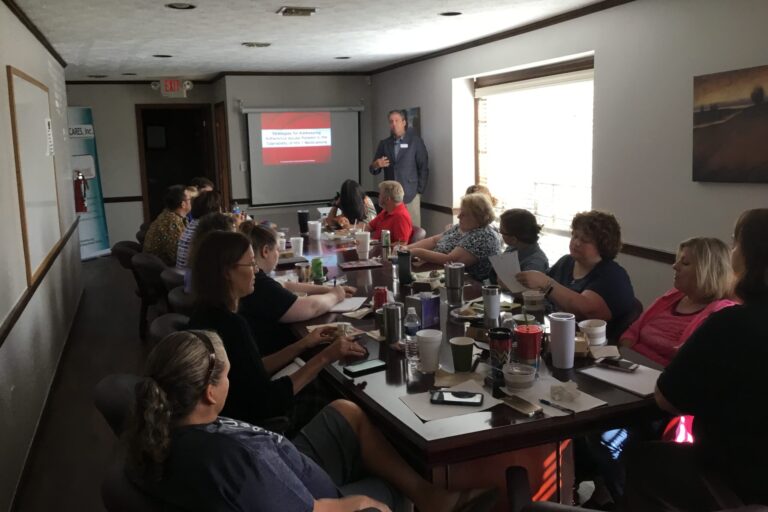 In addition to safe sex education during HIV 101 courses, we offer both loose condoms and lube packets or bundles in the form of "Safe Sex Kits". Safe Sex Kits can be small plastic bags with condoms and lube, sealed paper bags with slightly more of each, or boxes with large amounts to coincide with holidays or events. All safe sex kits are bundled with instructions for proper usage.
We offer a wide array of condoms and lube to encourage people to try what suits them best. We also offer internal condoms that can be inserted into a vagina or anus up to 8 hours before use and dental dams that can be used for safe oral sex on a vagina or anus. Any of these items can be picked up for free at our Prevention and Outreach Center at 1733 Broadway in Paducah, KY.  
EDUCATION + OUTREACH EVENTS
LivWell has the ability to develop a variety of education and outreach events to suit the needs of any organization or group. If you're interested in learning more about our programs and offerings, please contact Prevention and Outreach Manager, AJ Garnett at [email protected] .