LivWell offers rapid HIV testing by appointment or on a walk-in basis.  Results from rapid HIV tests are available in 1 minute; this testing includes an extensive pre- and post-test counseling session.  Those with an appointment should allocate at least 15 minutes for the visit.  However, for those dropping in for testing as a walk-in, we cannot ensure a specific length of time for the full visit, but multiple testers are available at all times during business hours.  There is never a charge for HIV testing and you may choose to remain anonymous.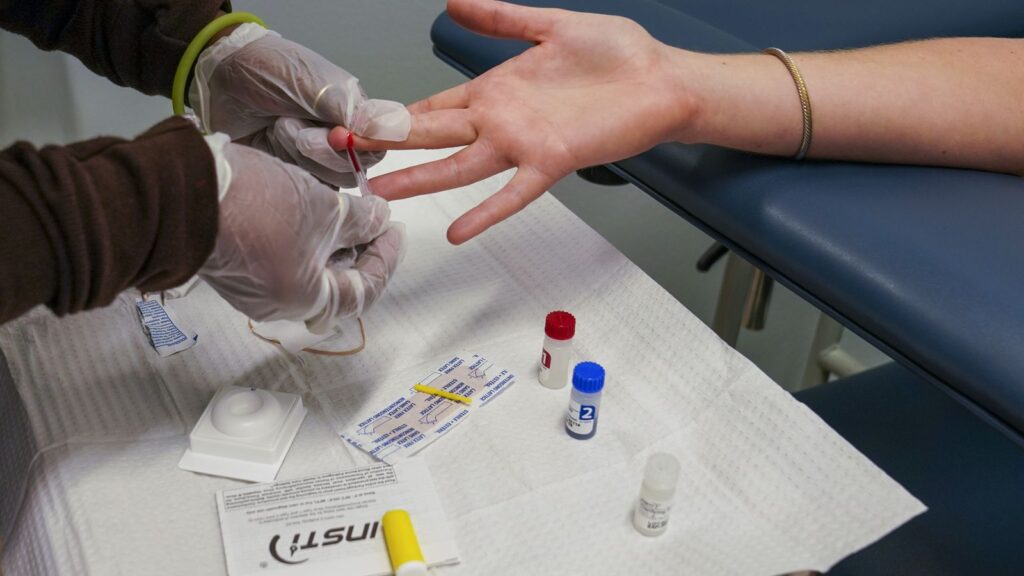 LivWell's Rapid HIV tests use a fingerstick to collect a small amount of blood for the test which is processed by the tester and produces results in just 1 minute.
Anyone that tests positive can receive immediate referred to medical care with LivWell and can soon after be enrolled in the other services we provide such as Part B, Housing, Mental Health, etc.
Anyone who tests negative can receiving counseling regarding safe practices regarding sex and drug use.
Hepatitis C testing is also available for free at this time. However, no direct medical care through LivWell can be provided for people who test positive for HCV unless the individual is also HIV+.